Anhui Fangyuan Plastic&Rubber Co., Ltd. is located in Huaibei, which is the "China Carbon Valley • Green Gold Huaibei " energy city in Anhui Province. After decades of efforts, now there are three factories in Fangyuan, namely Vibration Equipment Factory, Polyurethane Screen Panels Factory and Rubber Screen Panels Factory, totally covering an area of 15000 square meters. At present, there are more than 200 employees and 30 managers with medium and senior titles, after more than 30 years of hard work, it has developed into a leading enterprise in the producing multi-deck high frequency vibrating screen machines and polyurethane screen panels with high degree of specialization in China. At present, the corporation has become the global most comprehensive screen manufacturer, Fangyuan products have been exported to more than 23 countries. Fangyuan is rated as a High-tech Enterprise and achieves the ISO Three System certification.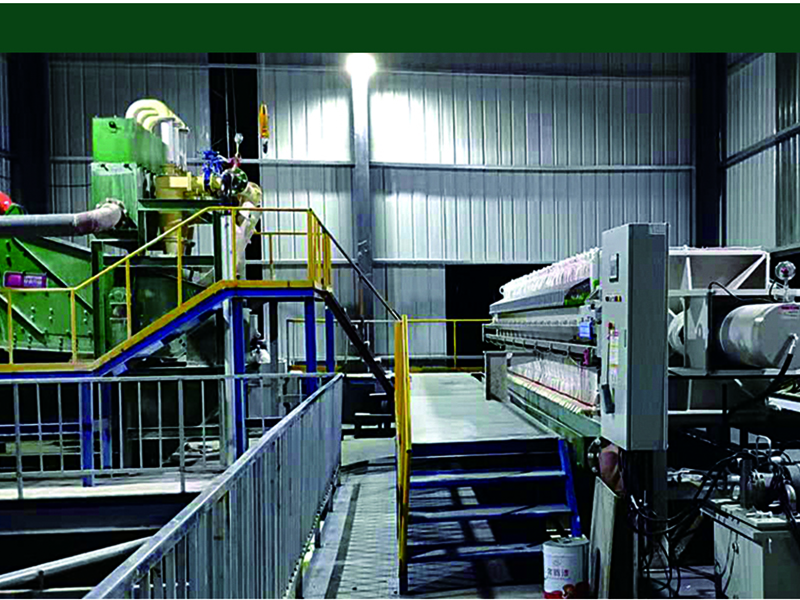 Main Products
The products cover metal mineral processing, non-metal mineral processing, coal preparation, building materials and other industries, mainly including: multi-deck high frequency screens, high frequency dewatering screens, linear screens, classifying cyclone, polyurethane fine screen mesh, polyurethane and rubber screen panels, metal screen meshes and screen panels and other various screening equipment accessories, hydrocyclone, wheel sand washing and fine sand recovery machines.
Powerful Resear&Innovation Background
At the beginning of its establishment, Anhui Fangyuan has established an enterprise R&D center with complete facilities and a high-level scientific research team. It is committed to carrying out "production, learning and research" activities. It has successively cooperated with Beihang University, China University of Mining and Technology, Anhui University of Science & Technology, Huaibei Normal University and other large-scale state-owned enterprises in the surrounding areas to continuously introduce talents , develop new products and new production processes. Fangyuan developed polyurethane fine screen mesh cooperating with Beihang University to break the monopoly of imported products. We worked with China University of Mining & Technology to work on reducing the limit of gravity concentration project, which achieved the "Science & Technology Achievement Award".
Backed by its powerful research capacity, Fangyuan achieves the technical breakthrough in the four largest global brands of screen consisting of European CPU( MDI/TDI) molding screen panels, rubber screen panels, Japanese TPU screen meshes reinforced wurg steel wire inside, American polyurehane fine screen mesh, South American Hump-shaped screen panels.
Main Clients
The company's main markets are all over the black mine (iron ore), coal, chemical industry, building materials, petroleum and other washing and separation industries.
In coal mining, its main customers are more than 30 clients including Shenhua Group, Shandong Energy group, Shanxi Coking Coal Group,Fenxi Mining Industry Group,Huozhou Coal Power Group, Datong Coal Mine Group, Yanzhou Coal Industry Group, there are more than 300 online operation equipment;
In the iron and steel industry, the main clients are Baosteel, WISCO, Ansteel, Shougang, Pangang, Laigang, TISCO, Hebei Xinda, Chengde HENGWEI Mining Group and Hebei Yuantong Mining Group, with nearly 1000 sets of online equipment;
In the nonferrous industry ,the main clients are Jiangxi Copper, Zhongzhou Aluminum, Zijin Mining, Yunnan Tin Mining, China Nonferrous Metals, Jiangxi Tungsten and other users, there are nearly 100 online operating equipment;
In building materials, Quanhua Mining and Machinery are the strategic partners of Fangyuan for many years. The company has the right of self import and export. Its products are exported to 23 countries including Australia, Spain, Brazil, Chile, India, Vietnam, Indonesia, Newzland and Canada.
First, the company has a high level of producing equipments.
Produced with high quality raw materials and machines, the products get a high quality and stable performance.
Second, the product specifications and varieties are quite complete.
Fangyuan products cover all application fields of beneficiation and coal preparation industry, provides a great choice space for the market.
Third, Fangyuan brand has obvious advantages in the same industry.
After 30 years of development, with excellent product quality, high-quality after-sales service and the business philosophy of integrity , "Fangyuan" brand has formed a unique charm and enjoy a high reputation not only in China, but also in the international market in the screening industry.
Fourth, Various patents.
Fangyuan focus on independent intellectual property rights and obtained many patented products.
Fifth team advantage
After years of development, the company has gradually cultivated a team of technicians covering polymer technology, mold design, computer technolowgy, coal preparation and beneficiation, mechanical design and other disciplines. It has rich theoretical accumulation and on-site practical experience in mineral screening technology, which has accumulated sufficient kinetic energy for the sustainable development of the company.
Over the years, we will always adhere to the purpose of "integrity" and "harmony". User's satisfaction is our permanent pursuit. Taking integrity as the foundation, science and technology as the driving force, management to promote efficiency, relying on advanced technology and scientific management concept to promote enterprise development and meet the needs of customers has always been the unremitting goal.
Fangyuan Screen, Global of China, Global Mining, Benefication Expert!