FY-SIEVE Polyurethane Fine Screen Mesh
Product Detail
Product Tags
Item

Specification(mm)

Aperture(mm)

Open Area(%)

Weight(kg)

1

1044x702

 

From 0.075mm 

to 1.0mm

 

32%- 42%

1.51kg - 2.5kg

2

1050x702

3

1220x702

4

1245x702

5

1245x840

Mark: Other size can be customed.
● Superior capacity and performance with high open area of 32%-42%.
● The fine screen sieve is manufactured as a whole with one-time forming processing, reinforced with lining fiber, the tensile strength and useful life are improved, as a result, the craze is been avoided.
● The screen slot is designed with taper shape, which is not easy to block, at the same time, the materials are easy to get through.
● The screen mesh is directly tightened and fixed on the frame, the screen wires are tight and the screen slots are not deformed.
● The screening and grading are accurate and the service life is prolonged.
● Imported polyurethane raw material, unique material formula, improving elasticity and flexibility, wear resistance and corrosion resistance.
Size:1044x702mm 1050x702mm, 1220x702mm, 1380x1000mm.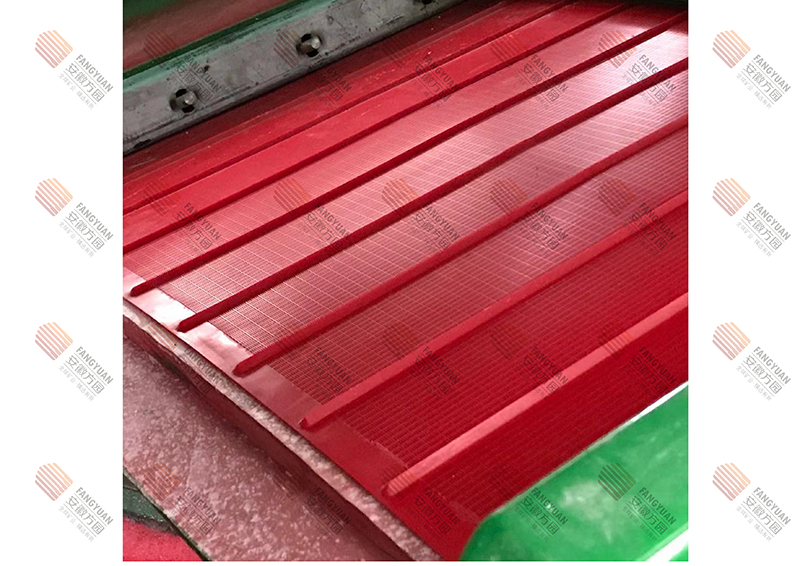 ●Achieved two Invention Patents .
●Fiber reinforced polyurethane fine screen mesh and its molding method.
●Achieved Golden Prize for the 18th China Invention Exposition.